Tanzanian Ambassador to the U.S. Visits Denver
November 22, 2014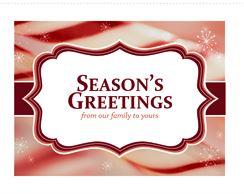 Happy Holidays! Our Work Continues!
December 15, 2014
The 9th Annual Thanksgiving Party which the African Community Center (ACC) of Denver organized was probably bigger than I had anticipated. I knew this as soon as I approached the building of the Greek Orthodox Cathedral in Denver, the evening of November 24.
The area reserved for parking  was full. Many visitors, including me, wondered around the place for a while looking for a spot to park.
Inside, the reception hall, used for all sorts of activities, including basketball, had been temporarily transformed for this special occasion.
People were standing, and others were seated, and they chatted with each other. The atmosphere was filled with laughter and joy, with children running around, around long lines, as guests walked up to be served their share of food.
The families attending the event comprised of recent refugees from around the globe. But there were also ordinary folks from the U.S. and other places, who simply came so that they could share a meal with those considered 'not so fortunate.'  These were the ones in the process of making America their new home. Many had escaped war, torture and strife in their home countries and are now in Colorado.
It was a time to give thanks for the company of the new families and share in a meal. It was apparent–this was the message for the evening. The idea to do this every year came from her staff, according to Jennifer Gueddiche, executive director of ACC, based in Denver.
Gueddiche offered a welcome to everyone, but more 'especially if you come from somewhere else,' she said.
The ACC, founded in 2001 through its parent organization, the Ethiopian Community Development Council, serves 'over 500 refugees, asylees, and secondaries each year', according to information found on its website.
Latest posts by George Bamu
(see all)